More is More is...More: Maximalism
Oct 23, 2018, 15:12 PM
Maximalism has been the hottest design trend this season, but it's not as new as you think. As Rosalyn Lazaruk of Wicket Blue Interiors says, "Minimalism has prevailed for the last while and as we always do, we start adding layers, colors, patterns, etc. to our rooms." creating what we see now as maximalistic design. We're talking about it all: textures, patterns, and everything bold and loud! Lazaruk has a brand new feature this year at the 2018 Edmonton Fall Home Show aptly named Maximalism, where she'll be showcasing her take on the trend that has taken slowly been taking over everyone's homes. Trust us, this is feature FAR from what you've seen before!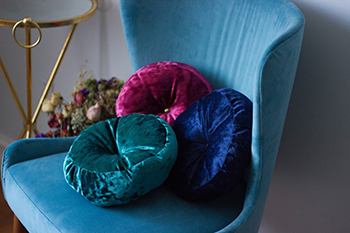 "Maximalism," says Rosalyn, "speaks to the evolution of design. We are starting to see much more personality in design and decor over that last few years." She's right, we can see the trend pop-up on our Instagram feeds and even in fashion with beautiful velvets, furs, bold patterns and loud colour. It seems like everyone is slowly adopting this trend in their own way-- opulence and luxury have creeped into our lives from inside our closets, to our living rooms, bathrooms, and kitchens. She continues to say that people are finding inspiration to add to their homes from travel and social media which "allow people more freedom to be creative in [their] spaces." By adding to your previously simple lines and designs, maximalism can become the perfect reflection of your own personality and style.
Not going overboard with maximalism can be hard, I mean, it's in the name. The last thing we want is for our spaces to be considered tacky. "The concept itself can be overwhelming," says Lazaruk, commenting also that people may tire sooner than hoped on some choices. She continues, "This style is a fine balance of eclecticism and well thought out design." To avoid tiring out too quickly, Rosalyn recommends sticking with the fundamentals of design and then taking a few risks here and there in your home. "Further, the key to mixing and matching patterns is to finding a commonality that runs throughout. It's about creating enough contrast between patterns to create interest in the space but also a cohesive and intentional link. "If you choose to mix a floral, stripe, geometric, and paisley together in one space," advises Rosalyn, (yes… that does seem like a lot!) "having a colour that is present in each pattern will help tie them together."
With such a seemingly "busy" room, say goodbye to singular accent items, and think: not just one piece! For Rosalyn, it's about the entire space as a whole, rather than just the individual pieces within it. Don't try and stop your room from being too busy! "That's the point!", exclaims Lazaruk, "We want a space to invoke emotion, excitement, and passion." She says, busy is the wrong word. That means: just embrace it! "Like any design trend or style," says Rosalyn, "it's up to you to decide what you like and how you interpret the style yourself." So go ahead, add it in and then some. After all, more is more… is more! Check out Lazaruk's Maximalism feature at this year's Edmonton Fall Home Show at the Expo Centre, Oct. 26-28th! Get your tickets online and SAVE $3!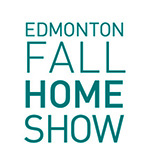 OCTOBER 26-28, 2018
EDMONTON EXPO CENTRE