HGTV CANADA MAIN STAGE PRESENTERS: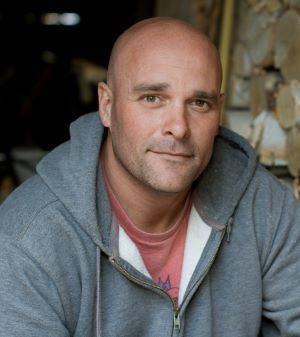 BRYAN BAEUMLER
HGTV Canada's Island of Bryan
Bryan doesn't believe he's put in an honest day's work unless he gets his hands dirty. A natural-born teacher, the Gemini-award winning host has been educating and entertaining viewers across Canada and in 23 different Countries Worldwide since 2007 on the hit shows Disaster DIY, Canada's Handyman Challenge, Leave it to Bryan, House of Bryan, Bryan Inc. and Island of Bryan. Bryan's quick wit and easy-going personality have made him a huge hit with viewers on all of his home renovation shows.

Learning valuable tricks of the trade from his father, a meticulous aircraft engineer, Bryan spent his childhood summers building his family's cottage from the ground up. After earning a degree in Political Science and studying Business, Bryan was headed towards a career of practicing law. Realizing he'd rather be renovating than being chained to a desk, his innate passion for building took over and he attended construction courses at George Brown College, officially traded in his tie for a tool belt and founded Baeumler Quality Construction.

A few kids and number of hit TV shows later, Bryan continues to tackle home renovation projects, be the spokesperson for numerous products and expand his growing businesses to include Baeumler Productions, Baeumler Approved and Baeumler Custom Cabinetry among others. Currently filming season 2 of Island of Bryan with wife Sarah, viewers watched season 1 in record numbers, while they restored a small abandoned resort on South Andros Island in the Bahamas! In Island of Bryan, we follow the story of this radical life event for the Baeumlers, from a dream of creating and running a luxury boutique resort in paradise, to the reality of leaving their friends, family and life behind to take on their most challenging build yet. For more information about Bryan, visit bryanbaeumler.com.
Bryan will be appearing live on the HGTV Canada Main Stage Friday, October 25th at 7PM and Saturday, October 26th at 1PM!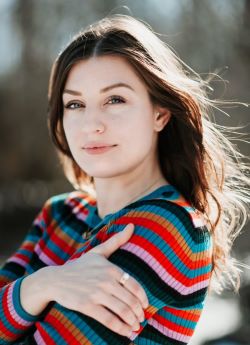 Sabrina Smelko
HGTV Canada's Save my Reno
Sabrina is the owner of design studio Bri. She has co-hosted HGTV's Save My Reno for two seasons and been part of the HGTV ensemble cast of Home To Win for 3 seasons with the last season premiering this fall. She has also been a regular on Cityline sharing valuable and popular DIY tips for home owners and still finds time to sometimes teach yoga. With a BAA in Illustration, Sabrina has worked creative roles in fields spanning tech, advertising, publishing and education, and has been blogging for a decade about design, creativity, wellness and lifestyle. Sabrina lives in in Squamish, BC with her partner and their adventure-pup, Piper.

Catch her on the HGTV Canada Main Stage on Saturday, October 26 at 2 pm and Sunday, October 27 at 2 pm.
Neil Harding has been with Sleep Country Canada for over 17 years. He is responsible for home shows, training and product knowledge nationally. He has extensive experience in all aspects of the mattress industry and is considered an expert in his field.


Presented by: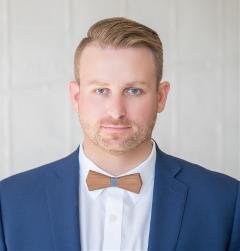 Award-winning interior designer, Jamie Banfield has become a creative force in the industry, and recognized for his signature West Coast style. Specializing in design for all spaces, with a focus on kitchen and bath, Jamie has the ability to transform and create well-edited spaces that exude both function and beauty. With a passion for textures and sustainable design, he often uses reclaimed materials, offering a unique perspective to his finished rooms. Recently recognized by the National Kitchen and Bath Association as one of the industry's top 30 Under 30 in North America, One to Watch by Western Living Magazine, a 2016 Finalist for the Robert Ledingham Memorial - Emerging Designer Of The Year Award and acknowledged with Best of Houzz 2017, 2016 + 2015- Customer Service, Jamie's work can be seen in private residences throughout Western Canada.

Formally trained in interior design, with a complementary background in manufacturing, construction, and custom millwork, Jamie has an intrinsic understanding of the total design process. From inspiration to final completion, his knowledge, attention to detail, and ability to listen to him clients' needs, have resulted in aesthetically functional rooms that truly reflects the people who live there.

Twitter: @banfield_mr | Instagram: @jamie_banfield_design | Facebook: Jamie Banfield Design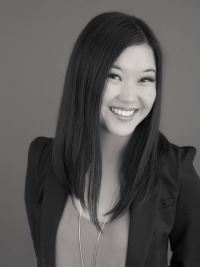 Kathy is an Architectural Technologist, and founder of Phase One Design, a luxury residential design firm specializing in new custom homes across Canada.
Her award-winning firm has helped over 562 homeowners design their dream homes. Their work can be seen from Victoria to Nova Scotia and has been featured in numerous publications including House and Home Magazine, Best Home Magazine, the Globe and Mail, and more.
Kathy hosts the YouTube Channel, Custom Homes with Kathy, and regularly appears on the main stage at the Home + Garden Shows in Calgary and Vancouver. She is a well recognized business leader, advocate, and educator in the custom home community, and has been nominated twice for RBC's Women Entrepreneur of the Year.
Kathy's vision is to leave a legacy in the world, one custom home at a time.
In her limited free time, she loves hanging out with her family, friends, and is a Fur-Baby-Mum to her beloved French Bulldog Brutus.
Twitter:
@phaseonedesign
|
Instagram:
@phase.one.design
|
Facebook:
Phase One Design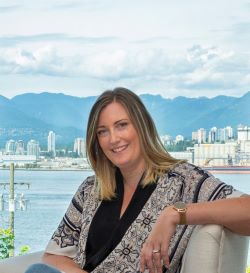 Sarah has unwavering passion for interior design; she loves working with homeowners and uncovering things that will truly make their spaces unique. She is experienced in designing custom spaces of any size, from smaller homes to large estate properties. Hundreds of projects completed and underway, throughout Greater Vancouver, the province, and at international reaches, contribute to a portfolio illustrating Sarah's depth of knowledge in home planning, design and construction.
Since 2009 the SGDI team has won many CHBABC Georgie Awards, GHVBA Ovation Awards, IDIBC Shine Awards, and NKBA-BC Awards. Sarah's expertise and dedication to the client experience, along with her proven capacity to improve quality of life through dynamic home design, has created a high demand for Sarah Gallop Design Inc. amongst homeowners in the Vancouver area. Sarah is a commissioner with the Delta Heritage Advisory Commission, she is a professional member of the Interior Designers Institute of BC and has passed the National Council for Interior Design Qualification (NCIDQ) to hold the title of Registered Interior Designer (RID).
Twitter:@s_gallop | Instagram:@sarahgallopdesign | Facebook:Sarah Gallop Design Inc.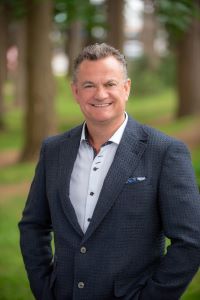 Larry Clay
Larry is the Founder and President of Clay Construction.  His expertise and commitment to outstanding customer care and quality has earned Clay  Construction top awards for custom home building. Clay Construction is an industry leader in building high  performance homes such as Net Zero, R2000 and Energy Star.  Larry is the past-president of the  Home builders Association of Vancouver (HAVAN) and currently serves as the second vice-president for the  National Canadian Home Builders Association.  He is the first Master Builder accredited through the Canadian  Home Builders Association of BC and continues to serve on numerous boards and committees.  He is  passionate about building healthy, comfortable, efficient, and durable homes.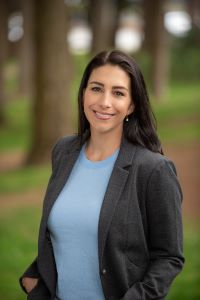 Amber Welton
Amber Welton is the Director of Sales & Marketing at Clay Construction. She is our clients first point of contact and guides them through the exciting process of building their dream home. She has been in the interior design industry since 2007 and in renovations and custom new builds since 2013. Her  passion, no matter which hat she's wearing, is working with people. Clay's reputation for Integrity, Quality and Transparency align with her personal  values and she is proud of the way she can serve their clients as part of their team.
Don't miss Clay Construction on the HGTV Main Stage on Saturday, October 26th at 5 pm, and on Sunday, October 27th at 1 pm.
Twitter: @The_Clay_Way | Instagram: @theclayway | Facebook: Clay Construction Inc

Lance Montgomery
A true visionary entrepreneur and business leader, Lance has spent more than 15 years building organizations from early stage to acquisition and leading multiple agency teams serving global brands across the continent including the largest Telco in Canada. Lance's significant technology industry background encompasses end-to-end sales & marketing management, numerous app builds, and top-tier technology team building.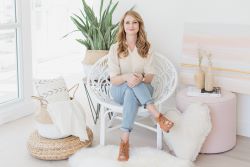 Karla Dreyer
Karla is an award-winning Interior Designer, TV Design Host and Magazine Editor. Her work has been featured in ELLE Magazine, Style at Home Magazine, Rue Magazine, Design*Sponge, Western Living, The Globe and Mail, Modern Sanctuary and Vancouver Magazine. She is a regular TV Design Expert on CBC, Global TV, City TV's Breakfast Television and she created the reoccurring 'How to Style' series on the Marc and Mandy Show and for Canadian Home Trends Magazine. She has been awarded Best of Houzz Design, Customer Service, and the Influencer Award.
Karla will be on the HGTV Canada Main Stage for Finding Your Design Style on Friday, October 25th at 4 pm
LILYDALE COOKING STAGE PRESENTERS
Drew DePatie
Lilydale, Mastro and San Daniele, Jane's
Born and raised just outside of Calgary in Okotoks, Drew has been in the culinary industry for over 30 years. Drew received his formal culinary training at Southern Alberta Institute of Technology in Calgary and landed his first gig at the Banff Springs Hotel, followed by roles as a chef at several of Calgary finer restaurants. In 1996, Drew decided to change career paths but still maintain his culinary expertise; his journey lead him to local producer organizations like Alberta Beef and Alberta Pork producers, as their food service manager, developing recipes and programs to assist and support restaurants throughout the province. Four years ago another partial career diversion brought Drew to food sales, where he is now working with Sofina Foods as a regional account manager of Southern Alberta, representing products for Lilydale, Mastro, San Daniele and Jane's.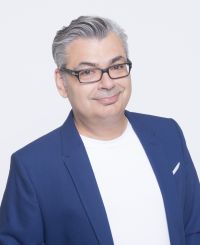 Bruno Feldeisen
Judge on CBC's The Great Canadian Baking Show
A passionate and energetic Chef known for crafting unique cooking experiences, Bruno Feldeisen brings nearly three decades of culinary experience to his role as Judge on the CBC's Great Canadian Baking Show.
Chef Feldeisen was born in the small French town of Clermont-Ferrand and began his career as an apprentice at one of France's most renowned chocolate shops in Moulin, garnering a Best Apprentice Award upon completion.
Embarking on his American journey in 1988, he worked at the Highlands Inn in Carmel, CA, then alongside Uber Chef Joachim Splichal at Patina Restaurant in Los Angeles. In 1994 he accepted a position as Executive Pastry Chef the Four Seasons Hotel in New York, where he worked under acclaimed Executive Chef Susan Weaver. Chef Feldeisen then opened an American-French restaurant, Soléa, in San Francisco. He further expanded his horizons when he became a Pastry Chef Instructor at the Pacific Institute of Culinary Arts in Vancouver, BC.
Feldeisen has been the recipient of awards such as Chocolatier Magazine's Top Ten Pastry Chefs in America two years in a row, and was nominated twice for a James Beard Award as Outstanding Pastry Chef. Chef Feldeisen also appeared on popular culinary television shows such as Chopped Canada, Sweet Genius and Donut Showdown all shown on the Food Network and the Cooking Channel, and was a finalist at the International Pastry Chef of the Year competition held in New York.
Chef Feldeisen's delicious works have been seen in the New York Times, Los Angeles Times, Gourmet Magazine, Bon Appetit Magazine, and New York Magazine, among others.
Dennis Peckham
Notch8 Restuarant
Leading the kitchen in Notch8 Restaurant & Bar at Fairmont Hotel Vancouver is no small undertaking. The restaurant's doors stay open 365 days a year, serving four different meal periods daily to guests from around the globe. Dennis Peckham rose to the challenge becoming Notch8's Executive Chef in May 2019.
Growing up in Williams Lake, Dennis' first introduction to the culinary world was through the café his father owned. However, as a young man,his attention was focused on playing hockey rather than behind the counter learning the business. Having graduated high school, (though he notes that he failed home economics because he only attended on cooking days), and looking for a job, he happened to take a role as a dishwasher in a local restaurant. The connection to the comradery and culture of kitchen life was instantaneous, and in turn, Dennis made the decision to relocate to Vancouver, BC, to attend Dubrulle Culinary Institute, later graduating in 2001. In the years that followed, his talent and tireless dedication would pay off, seeing his dream play out in the kitchen of Vancouver's Lumiere Restaurant (Mobil Five Star), at Thomas Keller's California restaurant The French Laundry (Michelin Three Star) as the Chef de Partie in 2004, and even on television screens as a winning contestant on Food Network's Chopped Canadain 2016, and as a competitor on the same network's Top Chef Canadain 2019. Dennis was also previously with Fairmont Hotels & Resorts as Executive Restaurant Chef at Fairmont Waterfront in Vancouver, before finding his new home at Notch8.
The chef credits his successful career to the line chefs he's worked shoulder-to-shoulder with over the years. "When you're on the line with someone, you see how they approach their craft", says Dennis. "You have a shared passion, and everyone has different backgrounds, so you end up learning everything from making the perfect pasta dough to the fastest way to break down a whole pig."
When he's not in the kitchen, you can find Dennis at the rink playing rec hockey, or on a walk at the lake with his two year old Doberman pinscher, MacGyver. Working out and healthy living are integral parts of his life, having trained for and competed in fitness competitions for the past three years.
Dawn Doucette
Douce Diner
Chef/Owner (Food Architect) Dawn Doucette is a chef and entrepreneur. From her first successful diner in Lowville (just outside Burlington), Ontario, to project and culinary consulting work, some of your favourite dishes at Earls Kitchen & Bar, Saltlik and Town Hall were developed by Dawn. 
She has consulted for such iconic local food and beverage companies as the Parthenon Grocery Store and Caffe Artigiano, and more recently the North Shore's Bridge Brewing on their small food concept.
Dawn loves to work with local and homegrown ingredients, yet her palate is global. Graduating from the California Culinary Academy, Dawn went on to study at the Sushi Academy in Japan, followed by cooking experience in Toronto and San Francisco. Her training and mentorship under Chef Judy Rodgers (Chez Panisse, Zuni Café), a chef who  helped transform the way Americans think of food through a devotion to local, meticulously prepared, seasonal ingredients, molded her – but perhaps Dawns biggest influence is that of her Acadian family routes – you'll see some of those influences, combined with her flavourful, sophisticated comfort food and twists on classic diner food, on the menu at her new venture, Douce Diner.
Dawn's fun, easy going manner has made her a popular guest on Vancouver's Global TV, City TV and CTV, she was a popular contestant on Food Networks Canada's Top Chef, and a much loved "grownup" chef on Global TV's Kids Culinary Challenge.
Jennifer Brott
Nutritionist
A Registered Holistic Nutritionist and founder of Vancouver based nutritional consulting firm, My Edible Advice, Jennifer's expertise and practice are rooted in an unwavering commitment: to empower individuals to reach their health and wellness goals by providing them with the tools to thrive. 
Fuelled by this conviction, My Edible Advice has sparked an appetite for optimal health and wellness that extends far beyond its Vancouver base. Today, Jennifer and her team provide nutritional consultation, cooking classes, and meal planning sessions to a worldwide set of individual and organizational clients in pursuit of the knowledge to nourish and map to optimal health.
Jennifer has developed a keen interest in gastrointestinal, prenatal, and oncology nutrition, and her breadth and depth of knowledge in these areas is reflected in her private practice.
A maritime girl at heart and west coaster in home, Jennifer seeks solace where the mountains meet the ocean, and finds bliss in the bounty and buzz of a local farmer's markets. She believes that health is happiness, and that to engage, enable, and empower her clients to live their best life is to do the very same for her. 
Hilary Brent
The Rooted Table
Hilary Brent is the proud founder of The Rooted Table - a Vancouver-based personal chef service focusing on healthy meal preparation and catering. Hilary grew up in Ontario before moving out west to chase the mountains and attend the Institute of Holistic Nutrition. After trying her hand at nutritional consulting, she quickly realized what she loved most about nutrition was the food itself. Pairing her love of cooking with her education in nutrition, Hilary decided to launch The Rooted Table as a way to nourish others with colourful, nourishing and delicious food. She specializes in making healthy food that tastes really, really good.

therootedtable.ca

IG: @therootedtable



Kate Allan
Registered Holistic Nutritionist – Kate Naturally Holistic Nutrition and Wellness
Kate Allan is a Registered Holistic Nutritionist with a passion for health and wellness. She studied Health Sciences at Simon Fraser University, with a certificate in Applied Human Nutrition. After going through her own health issues in University, she went on to become a Registered Holistic Nutritionist, where she learned how foods can heal the body. 
Kate believes that foods should be natural, healthy and nutritive, and we should be fuelling ourselves with whole foods that make us feel energized, balanced and satisfied. As a Holistic Nutritionist, she guides individuals on their wellness journey by finding the root of their health issues. 
Kate uses a whole lifestyle approach, which helps to improve health and wellbeing in a realistic way. Her goal is to help you make lifestyle changes that will last, rather than quick and drastic changes that are not sustainable. Holistic nutrition focuses on all aspects of each individual person and looks at the importance of not only physical health, but also stress, dietary patterns, exercise, spirit, relationships and more. 
MAUDE RENAUD-BRISSON
Born and raised in Quebec, Maude has called Vancouver home for the last decade. Her love of food, travel, and people has led her to explore many different roles in the wine industry, from sommelier at iconic restaurants such as Nightingale and Chambar, to her most recent role with Lifford Wine & Spirits importers. She has always believed in giving back to the industry she loves, she is now an educator at Pacific Institute of Culinary Arts for the WSET program. With an unpretentious approach to wine, she recently founded APÉROmode, to expand the community of wine enthusiasts by making wine accessible through education and events. An original student of the International Sommeliers Guild, the world of wine has always been about exploring for Maude, so she is continuing her studies with the WSET Diploma program.
Raveena Oberoi

Just Cakes Bakery

Owner & Head Decorator/Pastry Chef
Raveena is a self-taught baker and cake designer turned pastry chef. Raveena found her passion at the ripe age of 16, when she was creating cakes for friends and families…even creating some of her high school projects in cake form! As a result, Just Cakes was officially born in 2010. Over the years, the small, home-based business has grown in popularity and presence in the local community and amongst social media, allowing Raveena to pay for post-secondary education all the while. After receiving her BA degree at the University of British Columbia, Raveena travelled to Paris, France to learn from the best French chefs about the art of pastry. Returning in 2016, Raveena began to plan what we know now as Just Cakes Bakeshop. With the bakery doors opened in July 2017, Raveena's passion is ignited afresh daily, and she continues to fruitfully enjoy the reactions and positive feedback the Bakeshop has since received. Since then, Raveena has done Chef Demos, workshops, classes, and even taken her talents to Food Network Canada. Her passion is constantly ignited by playing in cake and pastry and letting that talent shine.