Check back soon to see our 2019 Features!

PORTOBELLO WEST
Flock to Vancouver's very own nod to London's world-famous street market Portobello West, where you'll discover local artistry, superior craftsmanship and a wide array of antiques and collectibles. Shop from a selection of unique purveyors and goods, including jewellery, sustainable textiles, and hand-poured candles from Vancouver's top emerging artisans at this eclectic pop-up, chock-full of original pieces that are bound to catch your eye.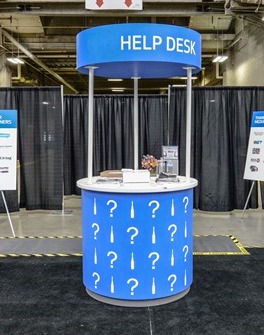 HeyBryan! Help Desks
Get the most out of your visit with a trip to the HeyBryan! Help Desk at the show entrance in Hall C and adjacent to the HGTV Main Stage, where you'll get insider tips from staff, there to help you navigate the show and point you in the right direction to tackle all your home improvement tasks. Whether you're stuck with wall-to-wall carpeting or dreaming of blowing out that wall for an airy open-concept space, you'll get all the assistance you need — after all, asking for help is the first step to success!
Presented by