Successful partnerships breed successful events. We would like to thank the sponsors & Partners of the Vancouver Fall Home Show.

Click here for an overview of SPONSORSHIP OPPORTUNITIES with Marketplace Events.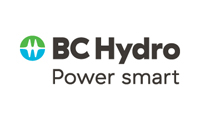 BC Hydro has been providing clean, reliable power to British Columbians for more than 50 years while maintaining among the lowest rates in North America. BC Hydro is a provincial Crown corporation that serves 1.9 million customers and invests in the electrical system and in energy conservation to deliver a safe and reliable supply of electricity for today's customers and for generations to come.
bchydro.com | @bchydro
Cooking Stage Sponsor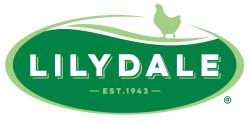 For over 75 years, Lilydale has provided Canadians with delicious products that use only Canadian raised chicken and turkey. Lilydale has a wide variety of premium poultry products ranging from fresh and frozen to fully cooked products like deli, sausages and turkey bacon. Discover all our great poultry products, where you can buy them and some great recipe inspiration.
OFFICIAL MATTRESS SPONSOR

Sleep Country is Canada's #1 mattress retailer with 256 locations in Canada and growing. Our Sleep Experts will help match you with the perfect mattress and pillow for the way you sleep. Plus, we have everything you need for your bedroom including adjustable lifestyle beds, designer headboards, sheets, duvets, mattress protectors and more. Why buy a mattress anywhere else?
sleepcountry.ca | @SleepCountryCan
Lounge Sponsor

Trail Appliances offers excellent everyday pricing and a unique, comfortable shopping experience. They're committed to providing unparalleled customer service and expert advice, so you can find the best products for your home, budget and lifestyle.
Visit a Trail showroom near you and take the Trail Test Drive. There's a wide selection of appliances on display, so you can touch the controls, explore the settings and hear the appliance working, just like it would in your home. With over 50 brands and 8000 products to choose from, Trail Appliances has something for every budget and lifestyle.

OFFICIAL HOT TUB CATEGORY SPONSOR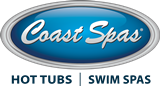 Coast Spas Lifestyles
is the preferred Hot Tub and Swim Spa Company of the Vancouver Fall Home Show with over 20 years experience at every show. New 2018 Hot Tub & Swim Spa Models are now available featuring Coast Spas exclusive Infinity Edge Design, the world's largest 24" Waterfall and commercial-grade Hydro Cyclonic Filtration®. Find the perfect spa for your lifestyle and take advantage of our Factory Direct prices with the help of our friendly and informative staff. Visit
www.coastspas.ca
to learn more.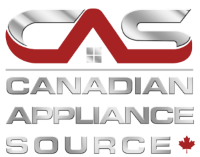 Canadian Appliance Source
has been
the fastest growing provider of major home appliances in Canada for over 10 years. From our humble beginnings as an online retailer, we have now grown to 20 locations across Ontario, Quebec, Alberta, and British Columbia. We are your source for the best service, largest selection, and lowest prices. Visit, call, or check us out online today.
Help Desk Sponsor

HeyBryan, in partnership with HGTV star Bryan Baeumler, helps people effortlessly book small tasks around the home by matching homeowners with top-quality, local, vetted and approved home-service Experts. With a quick and simple booking process, live chat and secure payment; HeyBryan is the easiest, most convenient way to get the job done.

Customers can book and complete tasks in anything from home cleaning, appliance repair, junk removal, plumbing, painting or general handyman services.
HeyBryan Experts are real people who do real work, for real people. Customers pay a fair price for home services, and Experts get the opportunity to make good money without having to do all the hustling.

HeyBryan currently services the Greater Toronto Area and BC's Lower Mainland, launching in other Canadian cities soon. Visit heybryan.com to learn more today.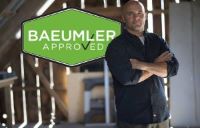 Baeumler Approved
is owned by HGTV's Bryan Baeumler, and is a free resource that helps homeowners connect with quality contractors, trades and home service providers from all across Canada. We believe that an educated homeowner is more likely to know what to look for, what to ask for, and ultimately, be more likely to hire a reputable company. This benefits the homeowner and also helps the great companies out there get more business.
Baeumler Approved companies have an established history of quality work, vouched for by their previous clients and other companies in the industry. They must also provide Liability Insurance and Worker's Compensation information where required. Members agree to adhere to a strict code of conduct in order to maintain their status.
Baeumler Approved members can win more trust, take advantage of huge exposure, network with other quality companies and save money with Baeumler Approved Partners. To learn more visit
bapproved.ca
or email
approved@baeumler.ca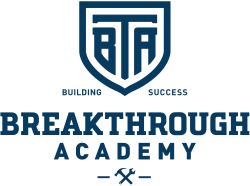 Breakthrough Academy (BTA)
believes that honest, hardworking entrepreneurs in the trades deserve success, both within their business and within their lifestyle. We provide smart and innovative solutions for trades business owners, including business skills, systems, coaching, and the community necessary to become balanced and thriving entrepreneurs. BTA members enjoy increased profits, better work-life balance, and the freedom to live the lives they envisioned for themselves. Breakthrough Academy is currently working with over 220 business owners across the continent, managing over $400 million worth of revenue, and was rated as Canada's 16th fastest startup by MacLean's magazine in 2018.
Show Charity Partner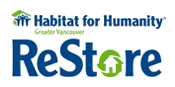 Through volunteer labour and donations of money and materials, Habitat for Humanity works with partner families to build simple, decent housing.
Houses are sold to Partner Families with no downpayment and are financed with affordable, no-interest mortgages. Families invest 500 hours of their own labour, called "Sweat Equity" into building their own houses and those of other families. Habitat for Humanity Greater Vancouver is currently building a 27-townhouse community in Burnaby, BC. Habitat for Humanity Greater Vancouver is one of 72 Habitat for Humanity affiliates across Canada and among more than 3000 affiliates around the world. Learn more about Habitat for Humanity Greater Vancouver.
MAIN STAGE SPONSOR
Discover the new fall 2019 collection on the Main Stage all weekend long and explore all the season has to offer! Be inspired by a selection of carefully curated products designed to make you feel right at home where your personal style finds its perfect furniture fit.