A Room Reloved With Rust-Oleum
Oct 23, 2018, 20:38 PM
Fallen in love with a not-so-pretty piece from kijiji? Or, do you have a family heirloom you must keep but don't know how to make relevant. Whatever it is, we've been there. Sometimes the simplest of pieces can transform an entire room and we get you DIYers… you fall in love with the potential! Here are some tips, tricks and products you can use from Rust-Oleum Consumer Brands Canada to help everyone fall in love with that piece of furniture just as much as you did! Check out the Room Reloved feature at the Edmonton Fall Home Show Oct. 26-28th with proceeds from the auction going towards Habitat for Humanity and Restore Edmonton!
Often, all the different finishes for paint can be hard to navigate when repurposing or upcycling furniture. You have probably seen Rust-Oleum's Milk Paint Finish and their Chalk Paint. Both are used in similar ways but don't necessarily create the same finished look. The Milk Paint Finish is the product to use to create and older, antique looking vibe. The finishes differ slightly too, with Chalked Paint finishing more with a smooth velvet feel versus a textured brushed look with Milk Paint Finish.
As they always say, practice makes perfect. When starting an upcycling journey it's always important to try, try, and well… try again! Testing out techniques, colours, and products will allow you to pinpoint exactly the look you're going after--without having to potentially ruin your sacred second-hand find. Start small when trying something new and build the confidence to create bigger dream pieces. Want to test it out on the piece you're working on? Try a few small spots where mistakes would be less visible. If it doesn't come out completely perfect… well isn't that why we call it Do-It-Yourself? Blemishes and imperfections are all part of the personality of creating pieces for your home: they're unique and perfectly you!
We're so excited to be creating an entire Room Reloved with Leigh-Ann Allaire Perrault this year at the Edmonton Fall Home Show Oct. 26-28th! We've challenged our participants to stage an entire room with pieces from Restore Edmonton and transform each piece using Rust Oleum paints! Can you say a DIYer's dream? Check out the feature for yourself, and have a chance to bring home your favourite item with all proceeds going towards Habitat for Humanity and ReStore Edmonton. Get your tickets online and SAVE $3!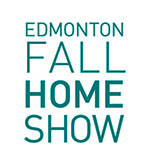 OCTOBER 26-28, 2018
EDMONTON EXPO CENTRE