Thank you to all our show sponsors and partners!
Successful partnerships breed successful events. We would like to thank the sponsors & partners of the Vancouver Fall Home Show.

Click here for an overview of SPONSORSHIP OPPORTUNITIES with Marketplace Events.
OFFICIAL MATTRESS SPONSOR

Sleep Country is Canada's leading omnichannel specialty sleep retailer with over 285 locations and growing. We are dedicated to awakening Canadians to the power of sleep, enabling healthier and happier lives. With over 25 years of sleep expertise, our Sleep Experts have helped millions of Canadian's get better sleep by listening to their needs, and matching them to their personalized sleep solutions. We have everything you need for the ultimate sleep including the largest assortment of brand name mattresses, premium pillows, cozy duvets, adjustable lifestyle beds, luxury sheets, and so much more.
sleepcountry.ca | @SleepCountryCan
---
Show Charity Partner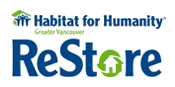 Through volunteer labour and donations of money and materials, Habitat for Humanity works with partner families to build simple, decent housing.
Houses are sold to Partner Families with no downpayment and are financed with affordable, no-interest mortgages. Families invest 500 hours of their own labour, called "Sweat Equity" into building their own houses and those of other families. Habitat for Humanity Greater Vancouver is currently building a 27-townhouse community in Burnaby, BC. Habitat for Humanity Greater Vancouver is one of 72 Habitat for Humanity affiliates across Canada and among more than 3000 affiliates around the world. Learn more about Habitat for Humanity Greater Vancouver.
---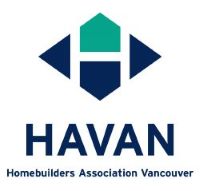 We are HAVAN, the Homebuilders Association Vancouver, over eleven hundred members strong. Recognized as leaders in the home building industry since 1974, our members include builders, developers, renovators, designers, suppliers, sub-trades and leading professionals. We are an association of knowledgeable, trusted, resourceful and local professionals who build over 65% of Metro Vancouver's homes. For more information please visit: www.havan.ca
---
THANK YOU TO OUR SPONSORS & PARTNERS