Four Designer Tips from Jamie Banfield to Help You Transition Into Fall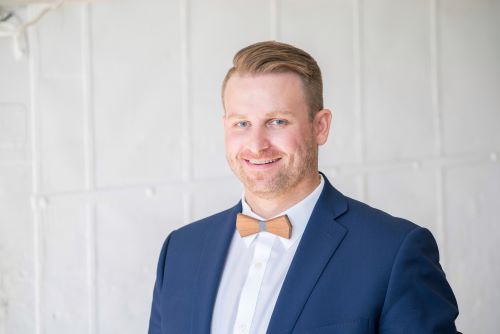 Summer has come to an end and as we begin to transition into fall weather, many of us feel the blues as we say goodbye to the beautiful weather and long days. However, cool autumn nights mean cozy hours in front of a warm fire! Follow these four designer tips from local award-winning Vancouver-based designer, Jamie Banfield of Jamie Banfield Design, to achieve the perfect transition from summer to fall for any interior space.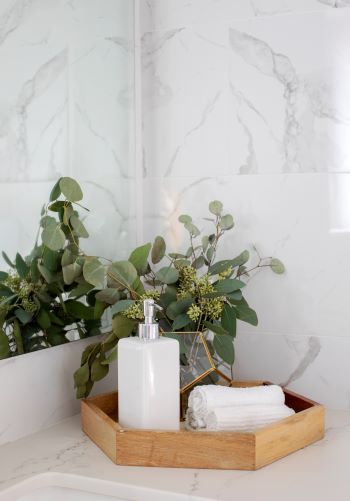 Add Earthy Accents:
The change in weather doesn't mean we need to say goodbye to the textures, colours, and the feeling of nature that we experience during the summer. Something as simple as adding a textural throw in a sandy tone that reminds you of the beach, or adding greenery to your space with some florals or succulents to display on your nightstand will help ease the transition.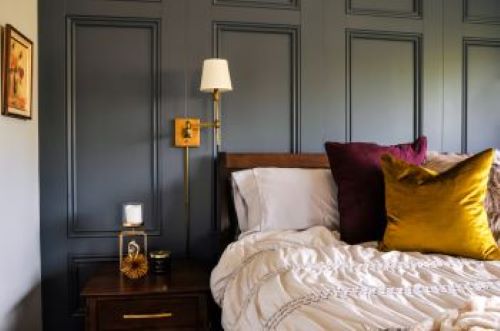 Make a Statement with a Focal Wall:
Fall feels like the start of the year in so many ways, so it's the perfect time for a fresh coat of paint! A fun and simple way to transform your space might be painting a focal wall in the living room or the headboard in your master bedroom for an added punch of colour. The best part of painting just one wall is it's a simple way to bring personality into a space (and it's easy to change once you're in the mood for a new colour).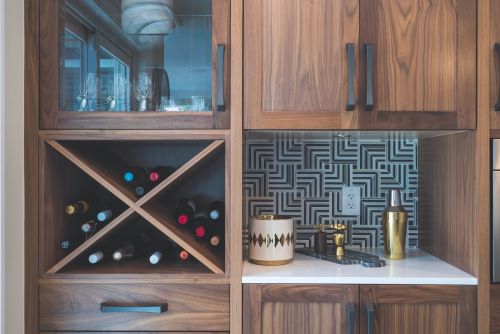 Take the BBQ to the BAR:
Those wine nights on the patio don't need to end because of the change in weather, simply create an outdoor bar area inside your home. Invest in a new piece of furniture, or shop your home for something that you can re-purpose. This might be your daughter's desk (as she's off to college), or a teak folding table you had on your deck. Layer this piece with the essentials such as bottles and mixers, but also bring in some greenery, decor and other fun objects.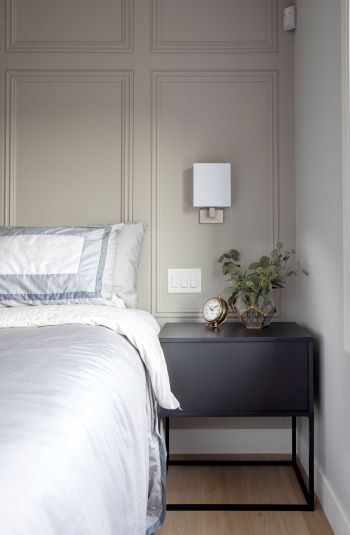 Cozy up your Master:
Take the time to make your personal space - such as your master bedroom - something you truly love! With such busy lives, our bedrooms can easily turn into dumping grounds for clothes, a laundry folding area and a multi-purpose space. A fun way to kick those fall blues is to make this space a sanctuary and your favourite room in the house. Add some greenery like plants, or flowers in a vase, add candles, layer lots of textures with tone on tone pillows and throws, or add a punch of colour that connects you to a happy place and make a curated corner with special objects and things you just love!
For more design tips, make sure you come and see Jamie Banfield at the Vancouver Fall Home Show on the HGTV Canada Main Stage on Friday, October 25 at 6 p.m., Saturday, October 26 at 4 p.m., and again Sunday, October 27 at 11 a.m. where he will be revealing his top insights and home design.
Sep 20, 2019, 17:11 PM