truLOCAL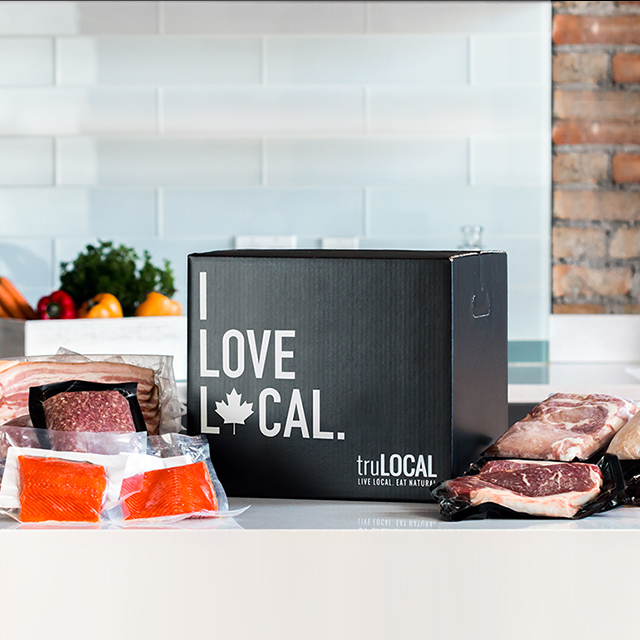 Booth: 545
British Columbia
What is truLOCAL?
truLOCAL is your source for local high quality meat products coming straight from BC farms. From 100% grass fed beef to wild caught sockeye salmon to boneless skinless chicken breasts, we've got you covered! We deliver overnight using dry ice, which means even if you're not home to receive your delivery, it will stay frozen until you get back. Our plans come with no commitment, you can skip, pause or cancel your plans at any time!
A new way to support local
We started truLOCAL as a way for people to easily access locally sourced meat products within Ontario and have recently expanded our model out west into Alberta and British Columbia. In the past year, we have evolved into one of the leading alternatives for grocery store shopping. If you're already with an amazing farmer or butcher, perfect, but for everyone else still looking for an alternative to the grocery store, you've found the right place.
Connecting you to the source
We've developed our own online platform that acts like a marketplace for local farmers and suppliers to sell their products online. Everybody wants to shop and support local, but it's always been such a challenge. We believe you should be able to choose who you buy from, see where it was raised and still enjoy amazingly tasty food. So whether it's a mouth-watering AAA striploin from Two Rivers Meats, incredibly flavourful wild caught salmon from Organic Ocean or game changing bacon from Hopcott Farms, you can get some of the best BC products all in one spot.