The Great(er) Outdoors
Apr 4, 2019, 18:23 PM
Spring has definitely sprung inside the Fairgrounds Raleigh Home Show, especially at the Outdoor Living Oasis throughout the Jim Graham Building. Show guests will want to visit for new ideas and inspiration to spruce up your curb appeal, presented by local landscape designers including Standard Construction & Landscaping, RB Landscaping, Majestic Outdoors, and COVIS Raleigh.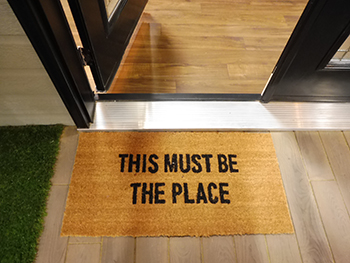 Whether you're looking for a major curb appeal upgrade or small improvement to make outdoor space even greater, here are some easy (and budget friendly) tips from special guest John Gidding from back in his Curb Appeal days:

House Number: Those little gold stickers have to go. There are many great examples of house numbers out there - make the $100 investment in some new numbers and you'll never regret it. Try to keep the numbers in the style of the house, or with a metal finish that is used elsewhere on the house. Black, nickel, stainless - just have it match elsewhere like with the lighting and door hardware.

Front Door: Almost every front door I've come across needs some work, and the effect of a beautiful front door is very powerful for curb appeal. Paint is always a great option, especially if you already have a painted door. Use bright jewel or berry tones that complement and contrast with the various colors of your house, and pick a glossy finish and new hardware to give the final sheen. The threshold is also important - if it's seen better days, replace it with a new one in wood or steel.

Welcome Mat: They are affordable and come in a variety of colors, shapes, motifs. There's no reason to hold onto the same muddy mat year after year.

Pedestrian Path: It's important to have a pedestrian-friendly path that doesn't involve the driveway. Even though many homeowners drive out of and back to their house, rarely needing a path to get to the sidewalk, it's important to create path to the front door that's just for someone that might walk up. It is also a great way of calling attention to the front door or porch area which, if it's a successful renovation, will have many eye-catching details to show off.

Mulch Matters: Don't forget to mulch and re-mulch for immediate effect. Once your planting beds have been created and filled in, spend an afternoon with a few bags of mulch and some gloves. There are many types of mulch out there from chipped bark to crumbled car tires - use it as a graphic element that contrasts with the greenery.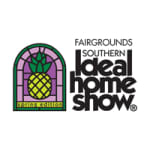 APRIL 5-7, 2019
NORTH CAROLINA STATE FAIRGROUNDS